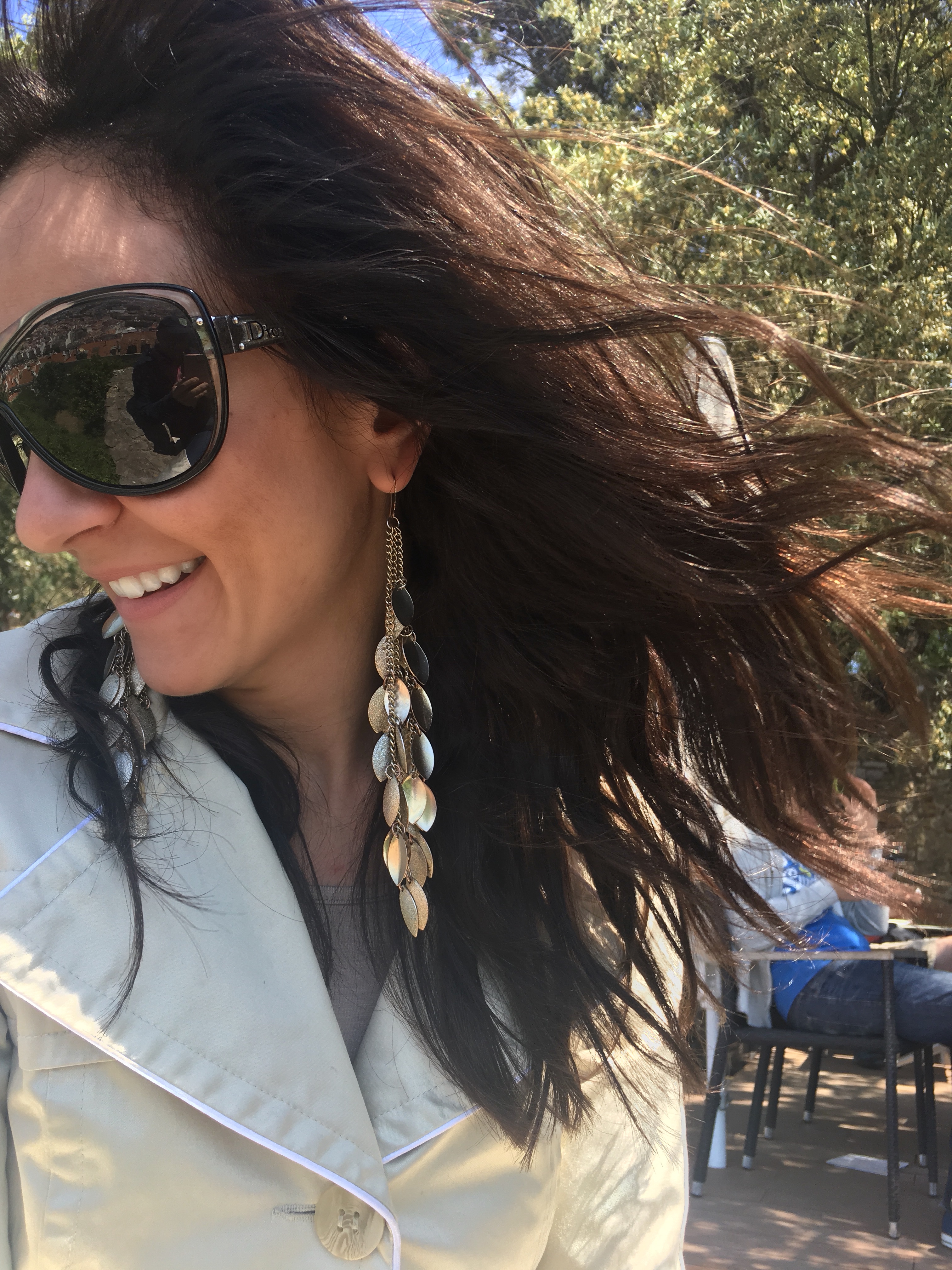 When Mr. Big asked me to go to Portugal, I got very excited. I love traveling with him – I've become somewhat spoiled. Airports are so exciting, with the hustle and bustle. I sit and observe people coming and going. I start to wonder about them. What's their story? Who are they going to see? As for me, I was finally going to be able to share a flight with Mr. Big. Usually, we just meet at the destination. As a surgeon, his schedule is very hectic whereas mine is more flexible. But this time, I would meet him and from there, we would board the international flight to Lisbon. Everything fell into place. I was so excited.
Of course, I got the same warning as always.
"Only two pairs of shoes Babe"
Pfffft! He swears!
I packed a few more than that. Like, three more pairs. I can't help myself.
A girl has to have options!
I reach our meeting point and I see him. I walk up to him and bury my head in his chest as he wraps his arms around me.
"I recognized you by your shoes, Babe", he said to me. "The only woman in the airport wearing stilettos."
I smile. He knows me so well!
"You're too tall! With heels, I can at least reach your shoulders!"
Mr. Big is 6'2″. I'm 5'6″. You get the picture. Adding 4″ to my height doesn't hurt at all.
Anyway, we board our flight and I was actually able to sleep. With departed around 9:00 pm and with the time change plus flight time, we arrived in Lisbon the next morning. His conference wasn't until the following morning so I had him for the day. We went out to explore. We went to Castelo de Sao. Jorge, old cathedrals and even visited the oldest operating bookstore, certified by the Guinness World Records called the Bertrand Bookshop! Mr. Big and I are huge fans of bookstores and everywhere we go, we visit and go in to browse the books.
I fell in love with Lisbon! The beautiful rolling hills with the castle sitting at the top, the architecture, the people, the food. The old cobblestone streets made it a big of a challenge to walk in heels so I opted for my Tory Burch flats. We walked all over the city, hand-in-hand. My Mr. Big and I. And once again, I feel like I am in a fairytale. This trip was nothing short of magical.