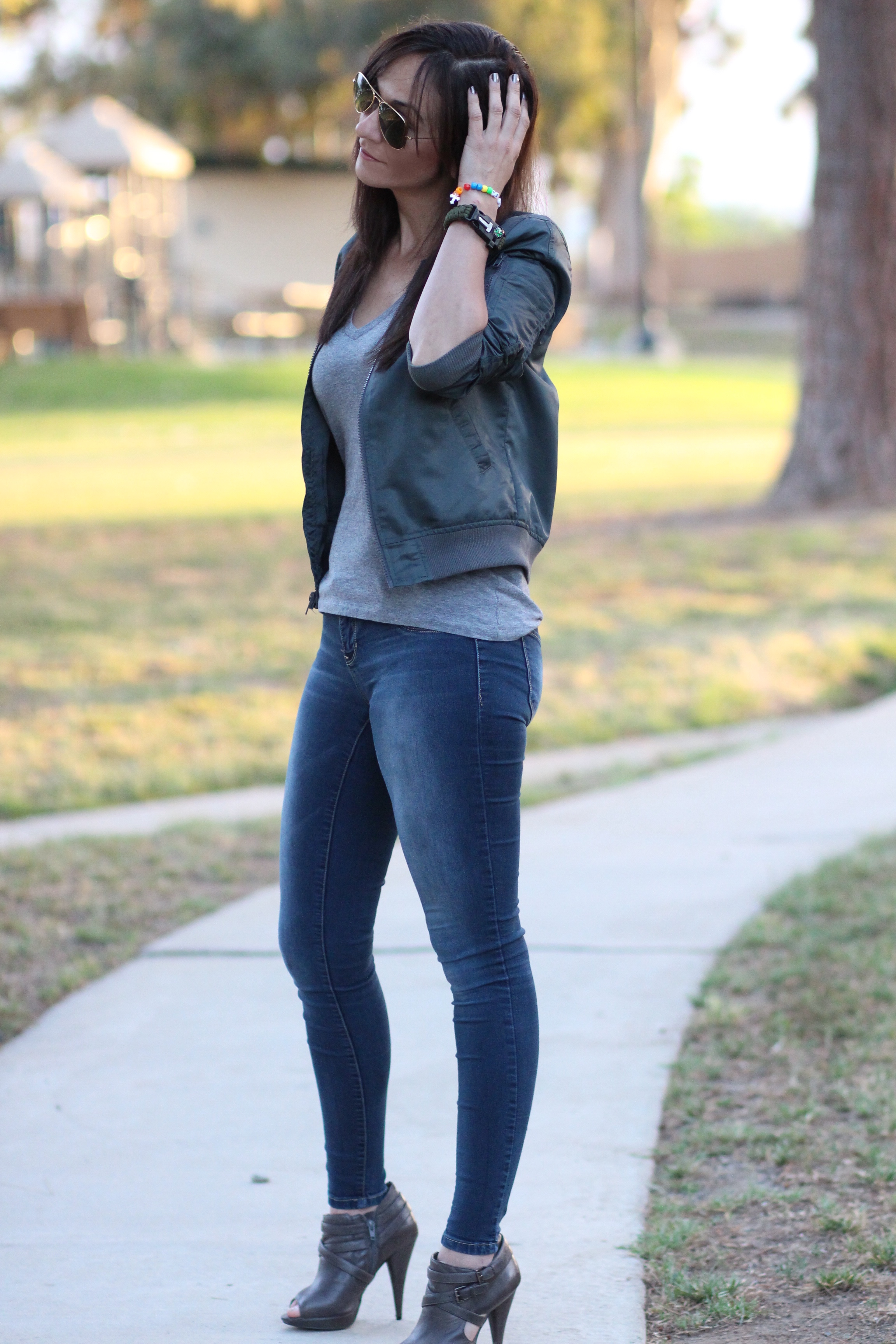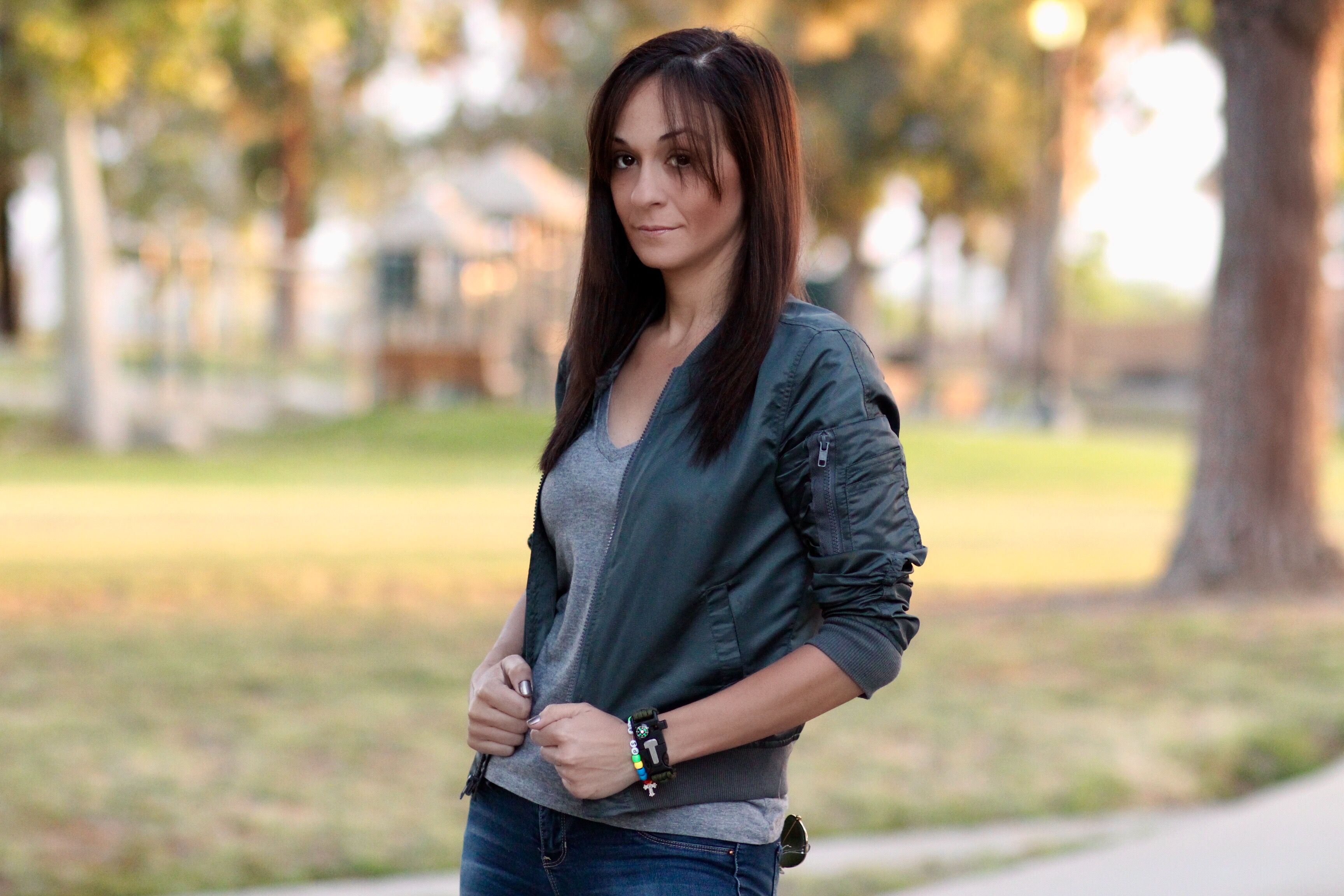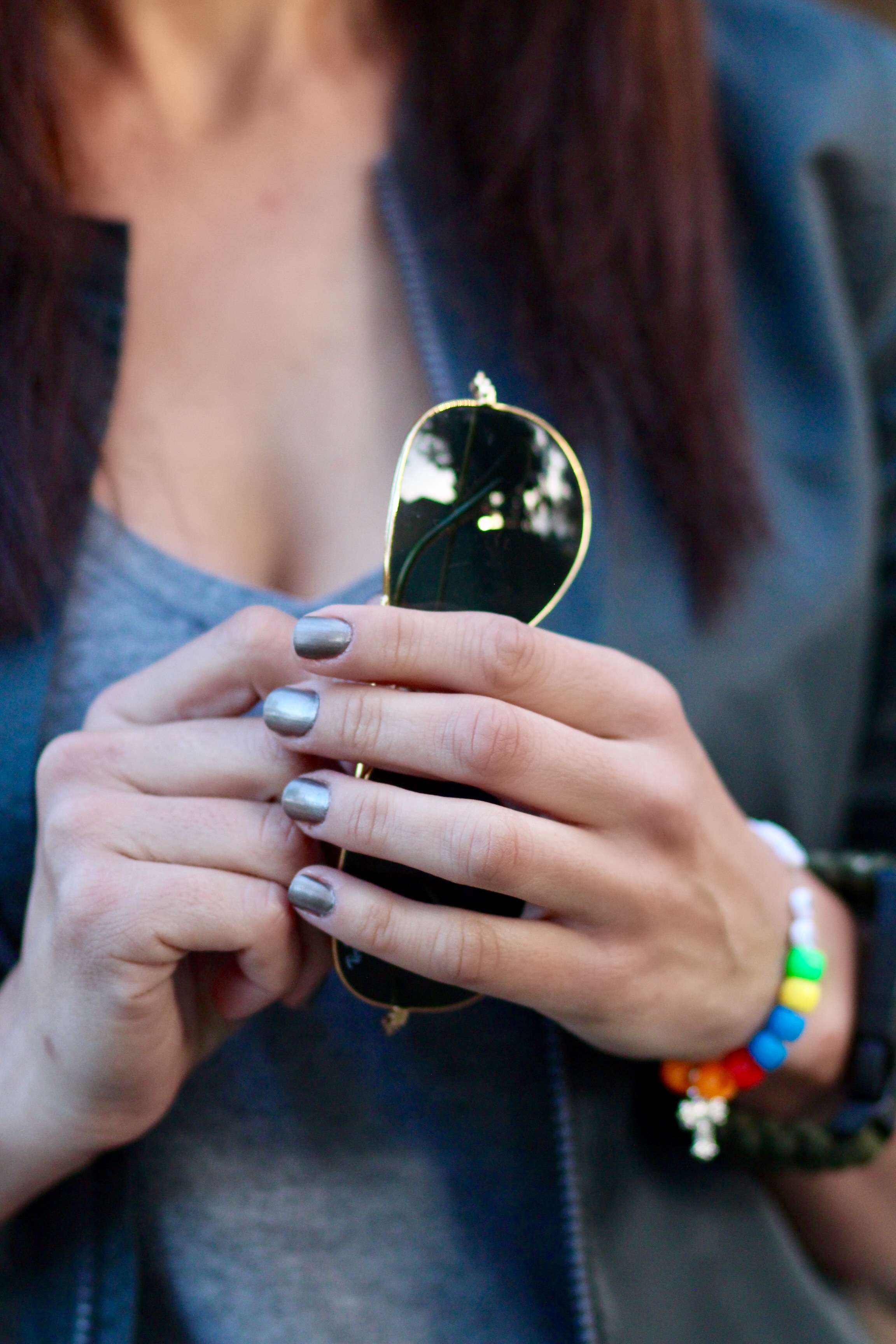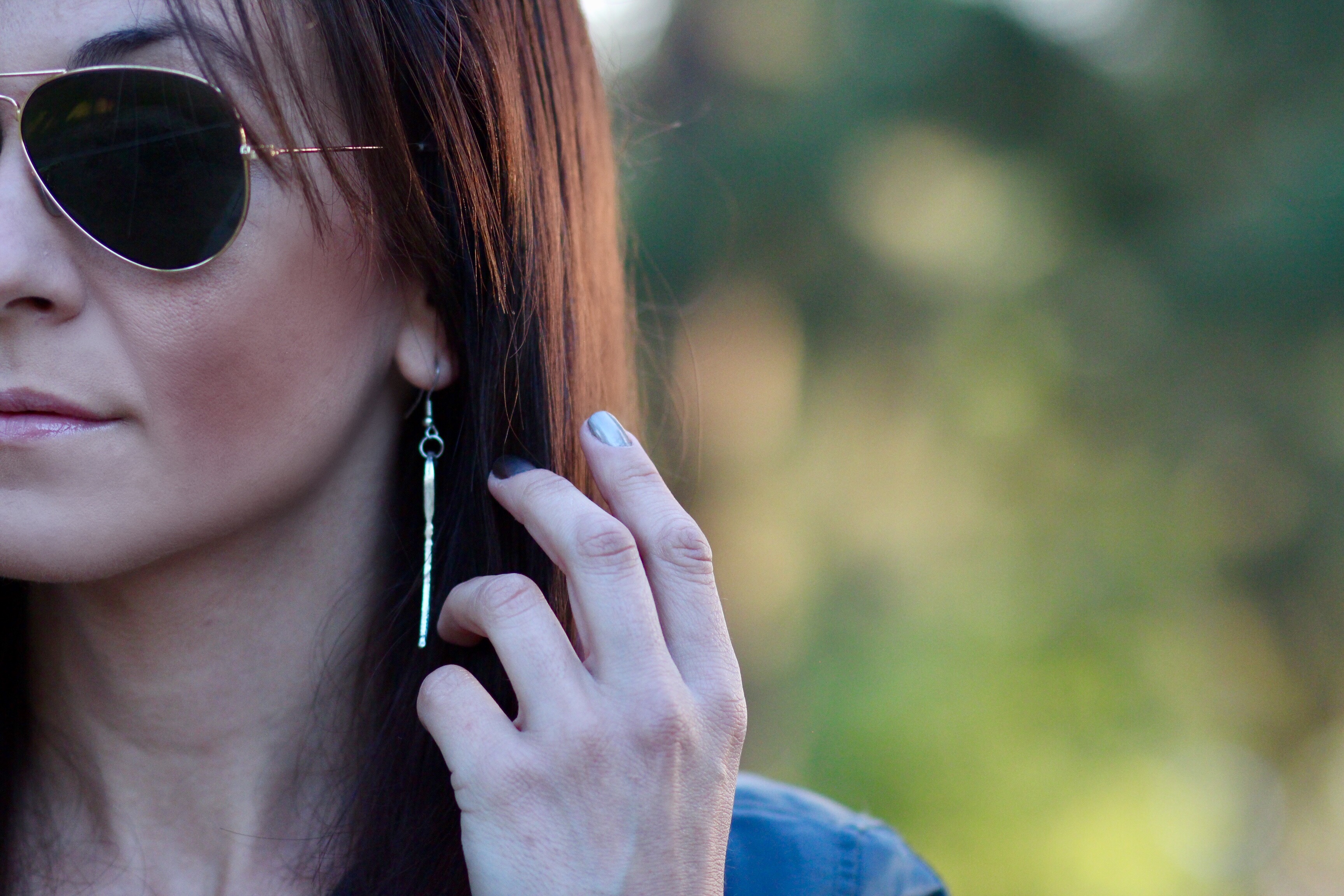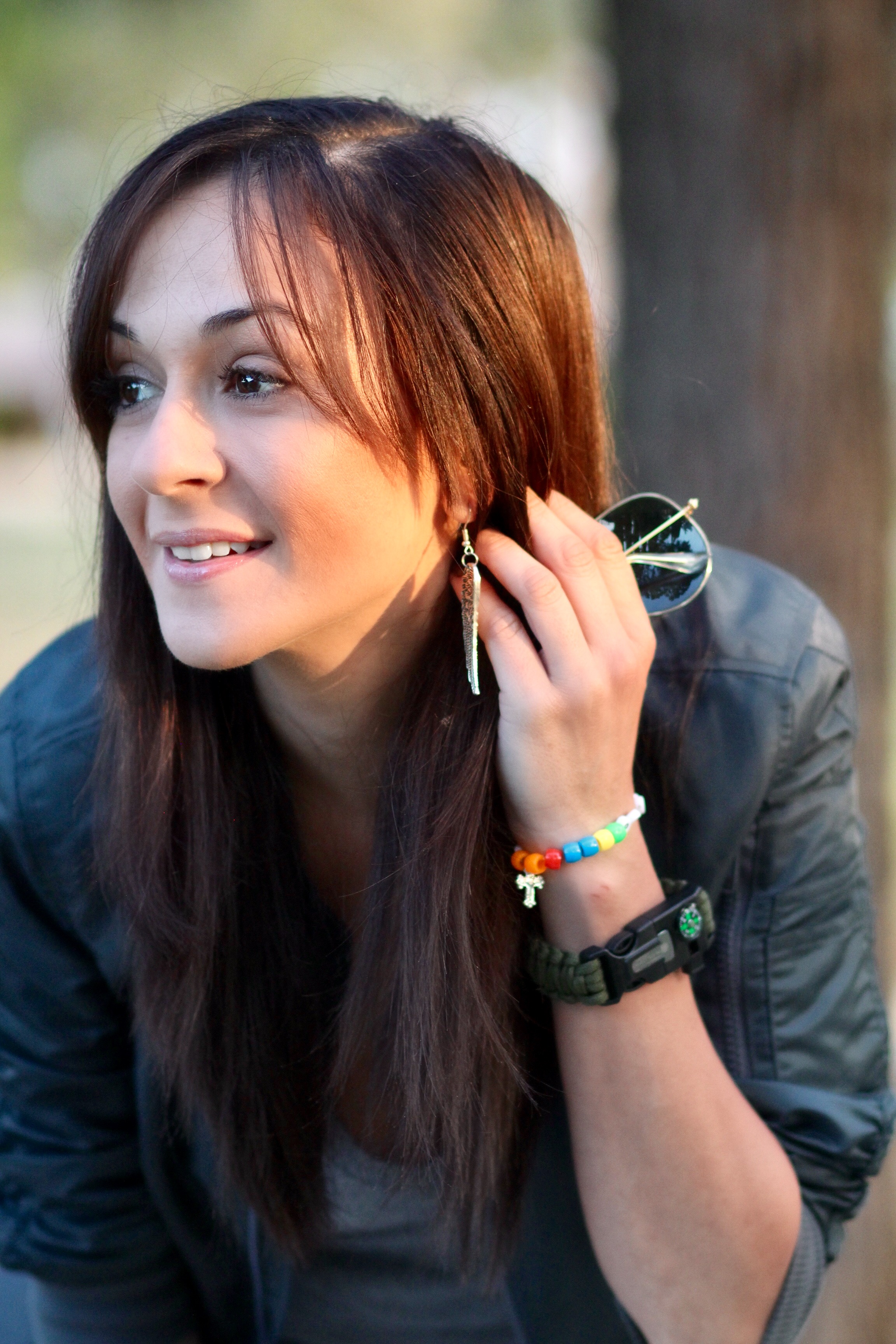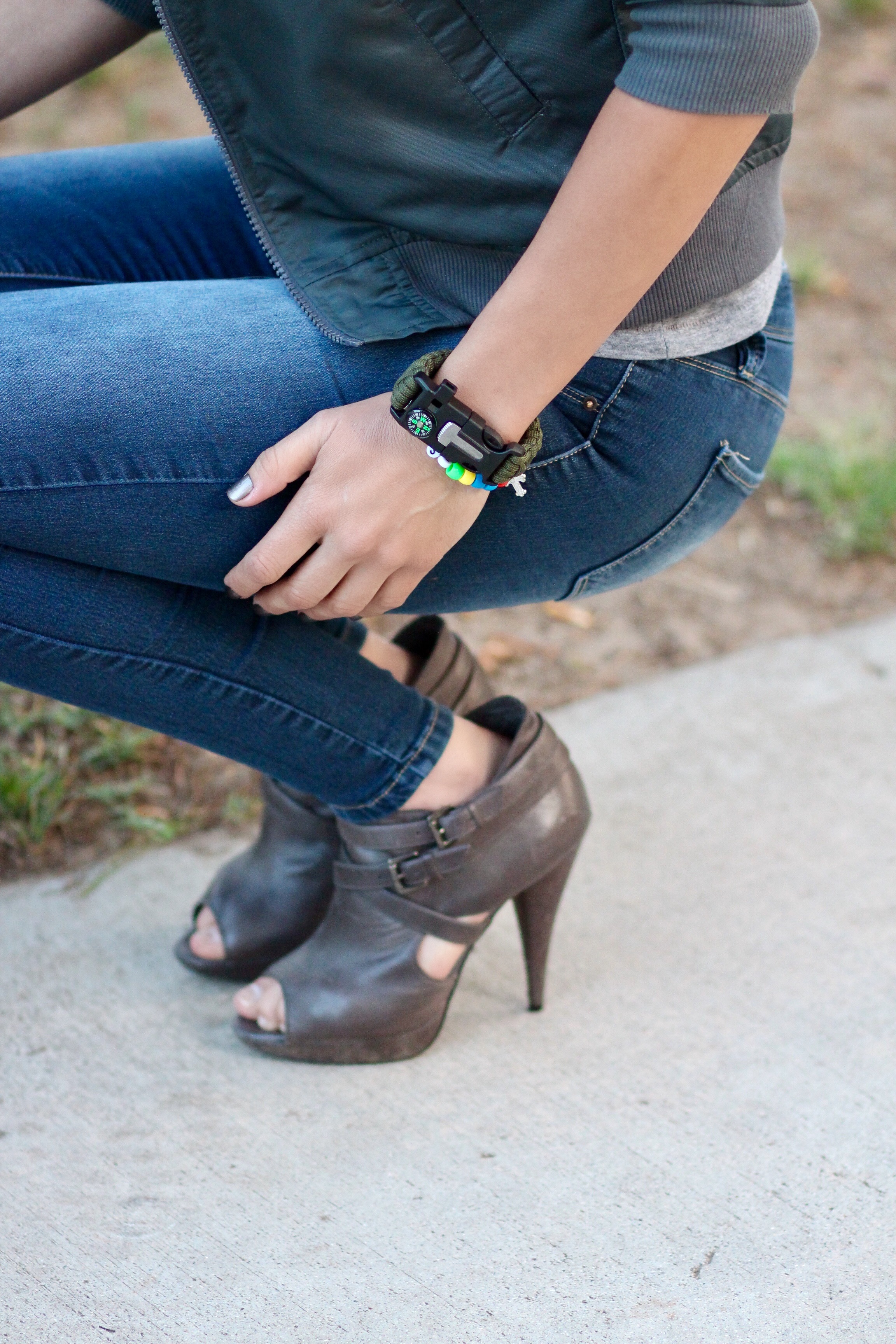 Would you believe me if I told you this jacket belongs to Noah? I know, I know…but I couldn't help myself. No shame in fashion, right? It's all about the personal style. He's already grown into my shoe size – my foot is extraordinarily small for a woman that is 5'6". My official shoe size is 4.5 or 5, depending on the shoe. It's so hard for me to find decent shoes. When I finally do, I use this as my crutch to buy yet another pair (Nordstrom Rack, I love you!). Needless to say that in the past years, my shoe collection has grown. A lot. Mr. Big says "it's almost pathological".
He doesn't understand.
Anyway, back to the jacket. I don't own anything in this style, so when I was putting together a casual outfit, this is the piece that brought it together. Note to self: go back to Target and get myself one.
Throw on a pair of Ray-Ban aviators along with my staple piece and suddenly I felt like I was out of Top Gun!
I hope you all have a wonderful start to your long Memorial Day weekend!
xo,
Marianne
…
Jacket: Art Class – Target, old (similar style here and here) | Top: Hollister, old (similar style here) | Jeans: Rag & Bone, old (similar style here, here and here) | Shoes: ALDO, old (similar style here, here, and here) | Earrings: Similar style here and here) | Sunglasses: Ray-Ban (similar style here, here, and here) | Make-up: Givenchy Photo Perfection Fluid Foundation | Bronzer: Anastasia Beverly Hills Glow Kit | Lip Gloss: RealHer I Will Succeed | Nail polish: Essie "Steel-ing the Scene"